ACCord: Abingdon Community Choir
Tuesday evenings, 7.30-9pm
Covid-19 Update: This pages reflects our current circumstances due to Covid-19 (i.e. venue change). Please click here for an update on how we are running in light of current government guidelines.
Started by popular demand, this mixed-voice choir, singing pop, gospel, show, Motown and world music, meets on term-time Tuesday evenings at Thomas Reade School, Radley Road.
ACCord is for adult male and female voices (including teenagers from 16+) and we currently have about 80 members.
---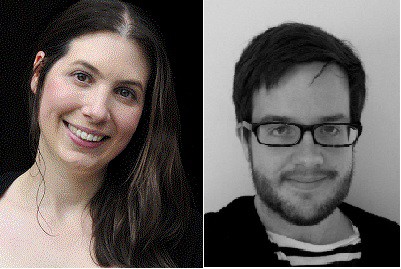 Helen Eccleston & Matt Winkworth
Co-Musical Directors of ACCord
Joining us:
Singers of any level of experience are very welcome. There are no auditions and no need to be able to read music.
If you are interested in joining ACCord, please contact the Abingdon Music Centre office for further information or to book a FREE taster session.
Recent repertoire includes:
America (West Side Story)
Make Your Own Kind Of Music
---
Performances throughout the year usually include:
Community events, e.g. Splash of Pink
I have been part of ACCord since its first meeting back in 2013. I was looking to be involved in something musical but not requiring any great musical knowledge and, although my singing voice is not great, this seemed to fit the bill. No matter what we sing, ACCord evenings are a joy. I always walk out at the end of the session feeling uplifted and happy. I have met lots of lovely people and so I would recommend this to anyone who needs a light, enjoyable and fun evening.
(Derek, ACCord)
I have been a member of ACCord since its very first session. I can honestly say that it's the highlight of my week. Helen and Matt are such an enthusiastic and encouraging team. No matter what ability you are, the emphasis is on community and enjoyment. I love the variety of songs, the fun warm-ups, the making of new and lasting friendships and the 'feel good' from a really good sing.
(Melanie, ACCord)
Since joining ACCord, I have made friends, connected with people from all walks of life within the community and, most of all, had fun. I hadn't sung with people since I was at school, and ACCord has been so welcoming that my confidence has grown so much. Singing every week with this wonderful group of people has really helped make Abingdon feel like home.
(Claire, ACCord)