ACO: Abingdon Community Orchestra
Wednesday evenings, 7.15-8.45pm
Covid-19 Update: This page reflects our 'normal' circumstances. Please click here for an update on how we are running in light of current government guidelines.
Abingdon Community Orchestra was established in September 2011 to provide a playing opportunity for players of any orchestral instrument at any standard. We meet on term-time Wednesday evenings at Abingdon Music Centre (at Larkmead School).
We have a fairly even balance of strings and wind (woodwind and brass) across a good range of instruments and about 35 players (at the time of writing). Our current line-up includes: flute, oboe, clarinet, cor anglais, saxophone, trumpet, trombone, tuba, violin, viola, cello, double bass, harp and percussion.
---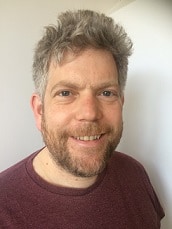 Ben Heaney
Musical Director of Abingdon Community Orchestra
Joining us:
New players are always welcome. There are no auditions (you are very welcome, however rusty!) and we will take any instrument as long as it does not need to be powered or amplified electrically.
Please contact the Abingdon Music Centre office for further information or to book a FREE taster session and we will ensure that we have parts ready for you.
Students of Larkmead School or secondary school-aged children of ACO members are very welcome to join the orchestra for free (apart from the £3 termly admin fee).
Recent repertoire includes:
Bartok: Romanian Folk Dances
Dvorak: Largo from 9th Symphony
Sullivan: Overture from Pirates of Penzance
Beethoven: Finale 5th Symphony
Holst: Jig from St Paul's Suite
---
Performances throughout the year usually include:
Christmas Extravaganza at St Ethelwolds (for Oxfam) and at St Nicolas' Church
I first started playing the flute when I progressed from treble recorder in secondary school. I have joined the orchestra to get forty years' "rustiness" out of my fingers and lips!
(Norman, flute)
At 92, I believe I am the oldest member. I play second violin, having only picked up a violin for the first time at age 80. The orchestra proves me with great motivation to try and improve by practicing during the week. Also it's such a friendly place with a great variety of people. I particularly enjoy Ben Heaney's holistic approach, and the very clear objectives we share in looking at particular aspects of the music we play. I sometimes worry that people think that at my age I must be a very experienced musician with corresponding expertise. If only! Never mind, there are usually enough of us playing to absorb my bad bits. Zoom is providing us with an opportunity to continue to share some playing during the Covid 19 isolation, and looks very promising.
(Barry, violin)
I went to ACO after a 30 year gap in playing the violin. In the first session I could not keep up with any of the music or play more than one string at once. However no one was judging me and I soon found that my playing improved. Now I love the special feeling of being part of a group all making music. And our conductor, Ben, has a unique gift of getting the best out of all of us without any pressure.
(Jill, violin)